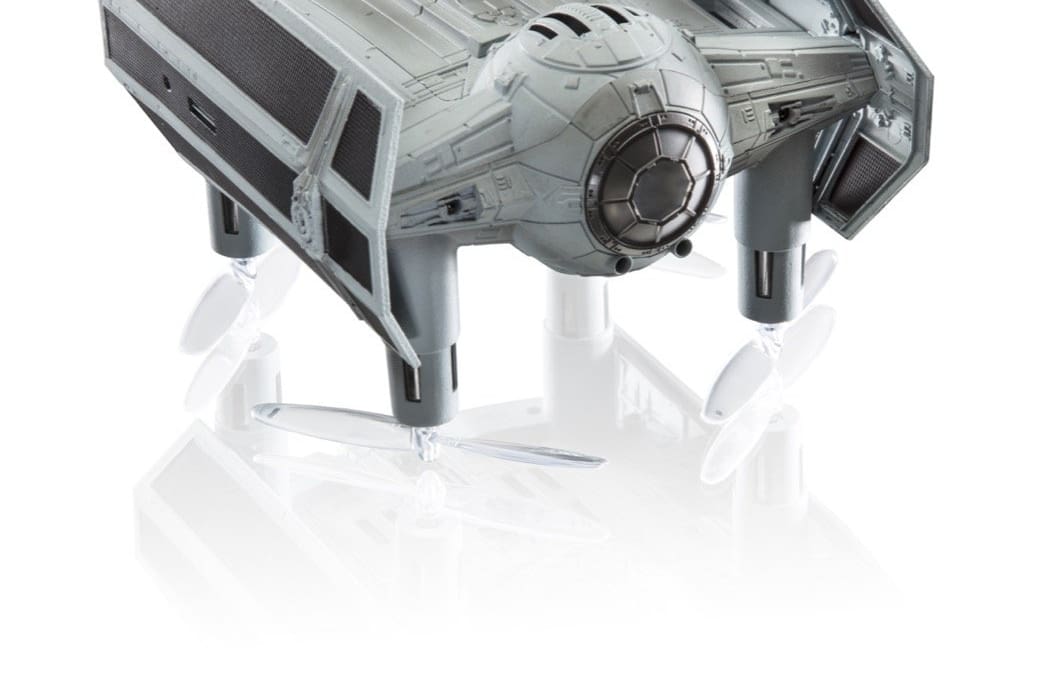 Propel Star Wars Tie-Fighter Drone
This RC Propel Star Wars Tie-Fighter drone allows you to hone your flying skills as you do laser battle with other Star Wars drones.

Become the star fighter in your own Star Wars drone battle with this Tie-Fighter quadcopter.
Do Battle With This Propel Star Wars Drone
Have you always wanted to fly a Star Wars Tie Fighter? This Propel Star Wars drone is the closest that you will get to a laser battle in space.
You can create impressive laser battles with your friends. These battle drones can fight against up to 12 other drones in a laser war.
---
Read our feature article: Star Wars Gifts for Kids. Find more ideas to treat the Star Wars geek in your life. Star Wars gift ideas for birthdays and Christmas.