Superman
Arguably the most iconic of all superheroes, Superman was born into a powerful family on the planet Krypton and given the name Kal-El.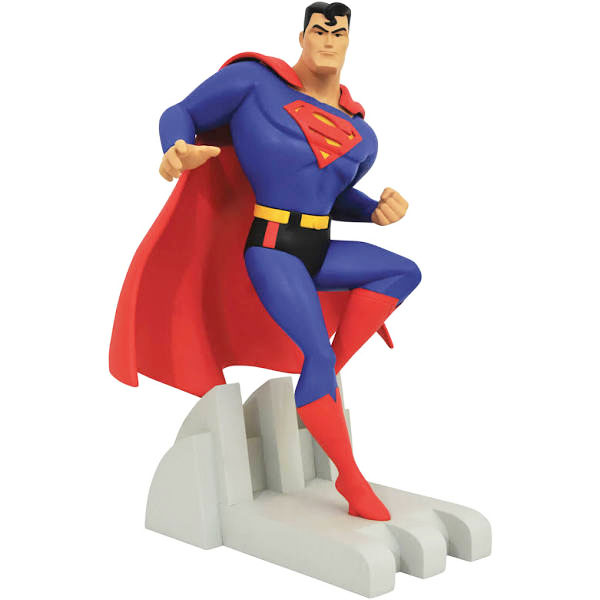 With his home planet facing apocalypse, his father and mother put him in an escape pod and sent him to Earth, where he would become our planet's most loyal protector.
Who is Superman?
The character was created by writer Jerry Siegal and artist Joe Shuster, making his debut in the first issue of Action Comics published in April 1938, a magazine originally intended as an anthology featuring a variety of different stories and genres.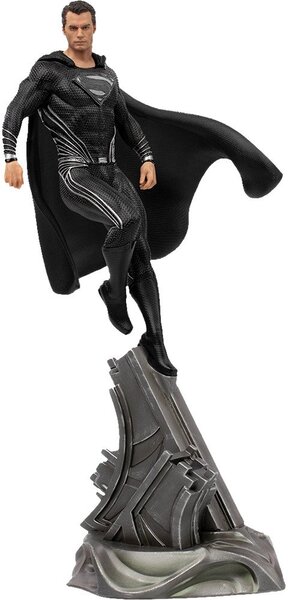 At that time Jack Liebowitz was the publisher of National Allied Publications, which would later become DC Comics. Up till that point, the Superman comic strip had been rejected by other publishers several times.
The work of the two young Jewish creators impressed Liebowitz enough that he gave them 13 pages in the comic for their then unique 'super hero' concept.
Readers seemed to agree with the publisher. Action Comics #1 was a huge success, mostly due to the introduction of Superman.
Superman's Powers and Abilities
Kryptonian Physiology:
Superman comes from a world with a red sun whose inhabitants had similar characteristics to Earth on Krypton but who gain special powers when living under a yellow sun like our own.
Superhuman Strength and Stamina:
Among Kal El's abilities are super strength and almost complete invulnerability. Superman's incredible stamina means that he can retain physical activity for an indefinite period.
Superhuman Speed:
Superhuman's super-speed rivals that of his Justice League teammate the Flash. Superman can catch bullets in mid-air and cover great distances in an instant.
Superhuman Senses:
These powers are enhanced by superhuman senses. Superman can perceive the world at superhuman levels.
Flight:
The Kryptonian hero has the power of flight. This ability allows him to both remain in place in the air and travel at supersonic and hypersonic speed, which has at times over his long history allowed him to defy even the constraints of time itself.
Heat Vision:
His last, and perhaps most incredible power is his heat vision, which allows him to project beams from his eyes. These beams, which can affect a wide area as needed can be made as intensely hot as the hero wills.
Superman's Origins
Kal El is the son of Jor-El and Lara-El. When he discovered their planet was doomed, scientist Jor-El first attempted to escape with his family into the Phantom Zone but was repelled by the criminals Kryptonian authorities had imprisoned there.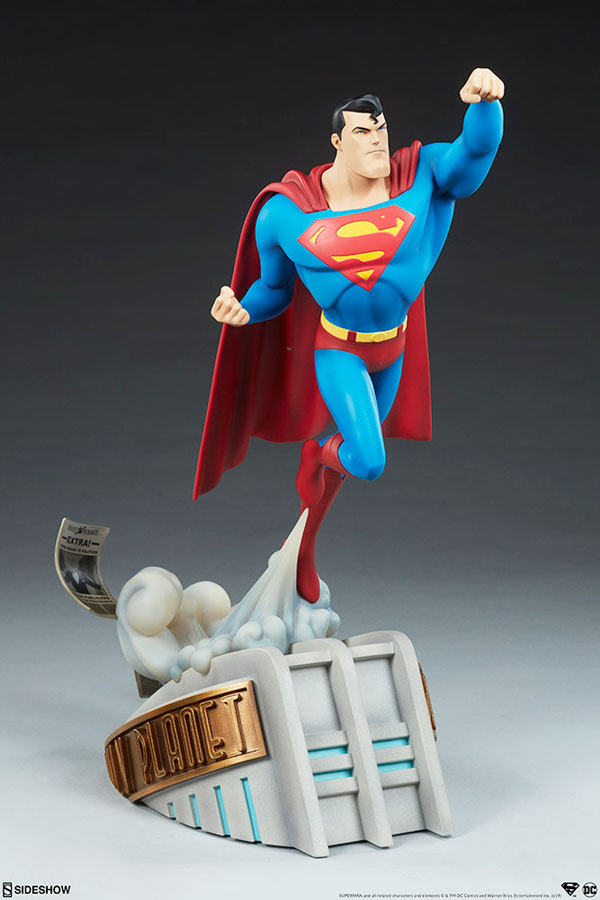 Out of options, the couple accepted their fate, deciding to put their infant son in an evacuation rocket outfitted with a Brainiac artificial intelligence and sending him to a planet with a yellow sun: Earth.
The rocket and its precious cargo landed in Smallville, Kansas and was discovered by Jonathan and Martha Kent, who had just learned that they couldn't have a baby. Seeing the opportunity to raise this child as their own they took him home. To throw off any government investigators the couple left a stillborn calf in the craft in place of the Kryptonian child.
Superman's adoptive parents named him Clark and imparted their hardworking values to him. When he was old enough, Jonathan revealed Clark's true heritage to him and allowed him to decide what his Kryptonian origins meant to him.
One of the most interesting things about the character as his creators envisioned him is that Superman represents the American immigrant experience as a positive, something they knew well as the sons of Jewish migrants themselves. Despite coming from so far away, Kal-El becomes America's, and the world's, greatest hero.
Clark Kent Becomes Superman
In the New 52 continuity, which revamped the DC universe beginning in 2011, an updated version of Superman's origin was written by legendary writer Grant Morrison.
In this version, which differs in significant ways from other reboots in the character's decades-long history, Clark eventually left Kansas and found a job as a reporter at a newspaper in the city of Metropolis at 22.
He proceeded to moonlight as a costumed vigilante, printing and wearing shirts emblazoned with the S-like symbol of the Kryptonian House of El that he found in the ship that brought him to Earth.
Although he meant to keep his activities secret, when he attempted to save a young boy, his existence was revealed to Metropolis and the world while leaving his origins a mystery.
Six months after he had revealed himself and while he was focused on bringing down a corrupt businessman, Glen Glenmorgan, more powerful people, including General Lane and Lex Luthor were beginning to take note of him.
After one of the city's districts, New Troy, was secretly shrunken down and stolen by the Collector of Worlds, Clark made his first foray into outer space, catching hold of the retreating starship.
When he'd defeated the Collector and returned New Troy to its rightful size and place, Superman revealed to the citizens of Metropolis that he was from another world and promised to become a protector of his adoptive world.
Justice League
During the Golden Age of Comics in the 1940s, the Man of Steel was a member of a group called the Justice Society of America along with other costumed heroes including Batman and the original Flash.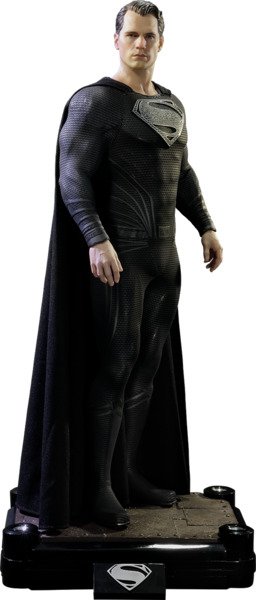 At the start of the Silver Age in the early 1960s, the concept was modified as The Justice League of America and has had many iterations since, not all of them with Superman as a member.
In DC's New 52 continuity, Justice League comic by Geoff Johns and Jim Lee that ran from 2011 until 2016 Superman has his first encounter with Batman and Green Lantern as they're chasing a Parademon.
On seeing that they had possession of a Father Box, an alien technology, Superman assumed the two were villains and easily overpowered them, even after Green Lantern called in the Flash for help.
Soon after, Batman persuaded the heroes to join forces, but before they could plan their next moves the Father Box opened a portal to Apokolips.
The four were then forced to fight an army of Parademons but were soon joined in battle by Wonder Woman, Aquaman and Cyborg. The latter would prove to be an especially important ally, as he'd assimilated Father Box technology into his cybernetic body.
Supporting Characters
One constant in Superman's life from his first appearance in Action Comics #1 until today is intrepid investigative reporter Lois Lane, who was a colleague of Clark's at the Daily Star in the Golden Age and Daily Planet in the modern era.
As Jerry Siegal envisioned the relationship, Lois sees Clark as a wimp but is infatuated with the powerful, decisive Superman, unable to see that they are the same person.
While the character's creator insisted that this love triangle was an important part of Superman's appeal, with Clark trying to win over Lois as his human self, later writers have had the reporter learn or have Superman's identity revealed to her and the two have even married in some storylines.
Other important supporting characters are Clark's co-worker Jimmy Olson and his editor at the Daily Planet, Perry White.
Important Superman Stories
DEATH OF SUPERMAN
SUPERMAN: BIRTHRIGHT
WHATEVER HAPPENED TO THE MAN OF TOMORROW?
ALL-STAR SUPERMAN
BRAINIAC
SUPERMAN #701
FOR THE MAN WHO HAS EVERYTHING
RED SON
MAN OF STEEL (1986)
WHAT'S SO FUNNY ABOUT TRUTH, JUSTICE & THE AMERICAN WAY?
SUPERMAN: SECRET IDENTITY
SUPERMAN: EXILE
SUPERMAN FOR ALL SEASONS
KINGDOM COME
MUST THERE BE A SUPERMAN?
---
Read more about the DC Comics Universe and characters in our DC comics explained page.


If you are a fan of DC comics and want to get awesome DC merch and collectables to show off to your friends, check out our page of DC comics gifts. We have located the best statues, collectables and memorabilia of your favourite DC characters.
It seems we can't find what you're looking for. Perhaps searching can help.