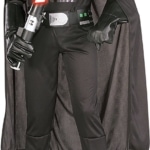 Menace your neighbourhood in this childrens Darth Vader costume. This is the Rubies official Disney Darth Vader Halloween...
No Star Trek Uniform would be complete without this Star Trek TNG Starfleet Communicator Badge.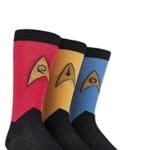 Star Trek Uniforms Cotton Socks Do you know someone who loves Star Trek. We have the perfect gift...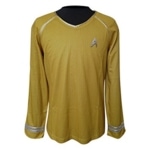 Captain Kirk Star Trek Uniform from Into Darkness Impress your friends wearing this Star Trek Into Darkness Uniform....
Back to Top